With so much talk about moving to the cloud and how the cloud can help you and your business, it can feel a little overwhelming to just lift and shift your already existing technical ecosystem. For some smaller and even new businesses this can seem like a lot to juggle with everything else that comes with running a business. Taking a step into the cloud is now easier than ever with G suite from Google. A common misconception is that Gmail is pretty much all users get for their money when signing up for Google Suite. And that couldn't be more wrong. The Google Suite is a comprehensive suite of popular Google productivity apps, such as Google Docs, Drive, Calendar, and Hangouts. Let's take a look at just some of the ways Google Suite helps businesses get more work done in the cloud.
. . .
Google Docs: Google Docs is a word processing platform where users can create, edit and share documents with advanced text editing features like layouts, fonts, colors, auto correct and more. With auto saving you do not have to worry about accidentally closing a document before saving and losing everything. Like other Google Suite apps, it automatically syncs your changes to the Drive so your work is always backed up. And with powerful real time collaboration you can share, edit and work on the same document with coworkers in real time, all synced back to your Google Drive.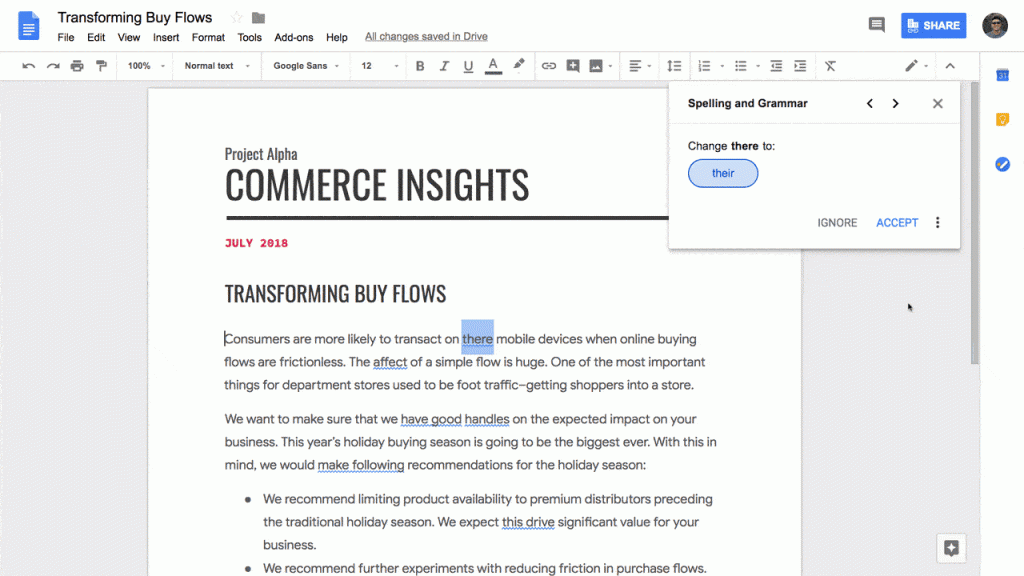 Google Drive: Google Drive offers intuitive cloud storage for all kinds of files, including documents, spreadsheets, presentations, pictures, and pretty much anything one can think of. When you save something to the Google Drive folder on your local computer, it automatically gets synced to the cloud. So even if you're offline, all the files will be uploaded the next time you go online. The main convenience of storing your files in the cloud is that every user within an organization can have an exact copy of their local files that they can access from any other device and with any other operating system. With Google Drive, you don't have to keep emailing documents to co-workers; anyone with access can simply view a document. And the best part? Nothing will ever be lost, even if the user's device is lost or broken: all the files are safe and can always be restored.

Google Calendar:
Have multiple calendars for each user.
Schedule meetings.
Invite participants.
Attach files and meeting minutes.
Set reminders.
Allocate physical resources, like rooms and equipment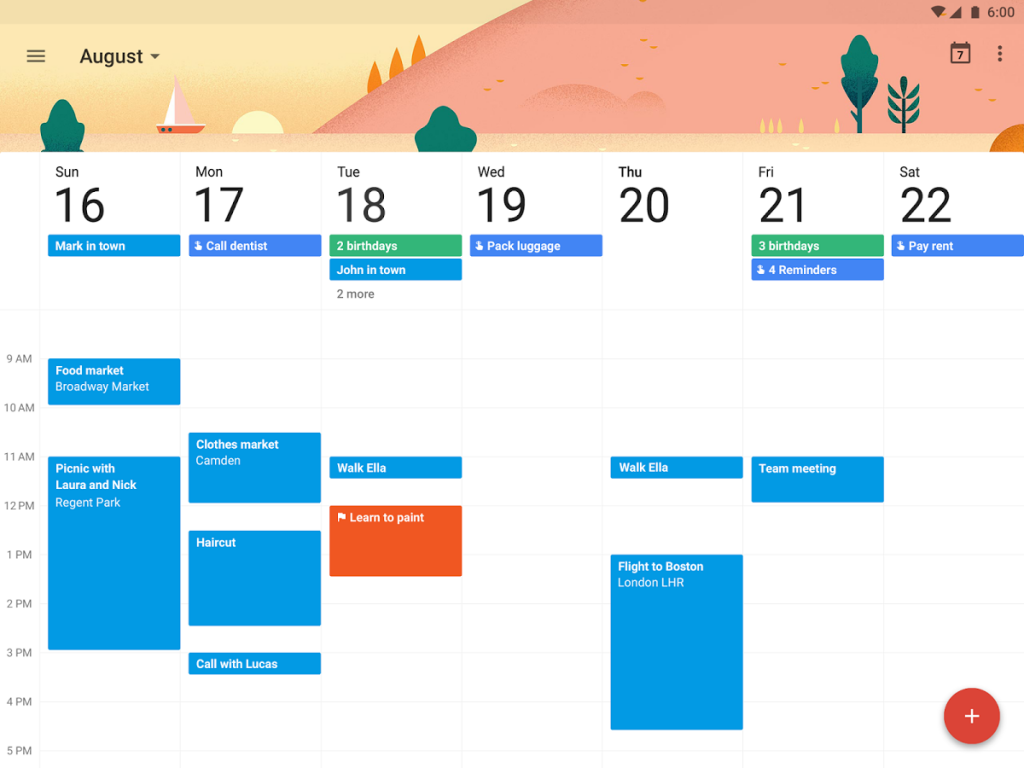 G Suite Business Benefits: There are many benefits to using G Suite Business and taking a step into the cloud.  G suite offers any business the ability to use a professional, custom domain for their email addresses, rather than a standard gmail. You get full mail control, full file control and email flexibility all alongside the power applications like Google Drive, Docs and many more. All of this included with storage space to match. A regular gmail comes with 15GB of storage but with G Suite basic at just 5 dollars a month you get all of these features and applications on top of 30GB's of storage that can easily be scaled up to match whatever your business needs.
. . .
There are three levels of G Suite pricing, and they're incredibly reasonable:
• Basic—$5 per month
• Business—$10 per month
• Enterprise—$25 per month
With all these benefits and such a small financial investment, it makes sense that when it comes to G Suite vs free Gmail,  any business owner or company should switch to G Suite. After all, smooth operation, full control, and peace of mind are critical to running a business in today's digital world.
Click here to see the pricing and take the first step your business needs into the cloud